WORKBOOK FOR INTRODUCTORY PHYSICS:
The Workbook is available under the "Ongoing Projects" header on our Current Projects page, or click here to download the 20-megabyte .zip file containing the entire Workbook.
---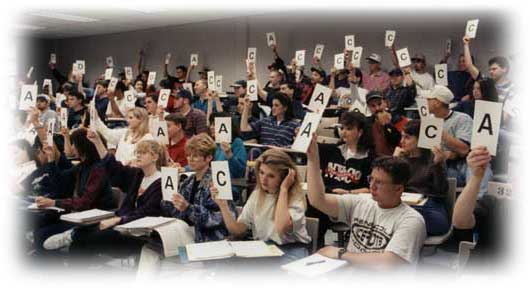 www.PhysicsEducation.net



Welcome to PhysicsEducation.net! Follow the links on the navigation bar above to find out more about our teaching and research.
Learn about the purpose and goals of PhysicsEducation.net.
Find contact information for students and faculty involved in PhysicsEducation.net.
Watch physics education in action.
Find other physics education resources on the web.
Explore PhysicsEducation.net's latest projects.
Read archived articles and preprints by PhysicsEducation.net members.
Browse abstracts and slide shows from conferences to which our members were invited.
View abstracts and slide shows from contributed presentations.
See abstracts from physics education workshops.
---